The entire world is in dismay right now. We all are worried about ourselves, our dear once, our business, economy, etc. With COVID-19 having no cure, self quarantine, social distancing is the only solution for us.
If your employer or your company is still not allowing you to work from home if it's possible, wait for the right time and resign. Those companies will remain contaminated for employees even after the corona ends.
So, as we all know, the best way to fight corona is to self quarantine. Obviously, this will stop the spread but it will either affect our growth or it will boost our growth further.
In this blog, I am going to share some tips to work smartly as a marketer while in self quarantine.
Learn Something Which You Haven't Tried
As a marketer, you know there are so many things to learn but growing needs to be niche specific. So, we have always been focusing on any one of our core strengths. That could have been SEO, SEM, SMM, Email marketing, etc anything.
But, now you are in your comfort zone. You are saving ample time which you were wasting earlier in unproductive tasks like.
Commuting from office to home and vise versa.
Wasting time gossiping in office.
So, now you can use such time towards learning something new in digital marketing. You can learn about trending marketing technology or tool.
Maybe as an SEO guy, you would be using Ahref, so this time you can browse through Semrush and use its trial.
So, while you are in self quarantine, try giving yourself a chance to learn.
Write Something that adds value.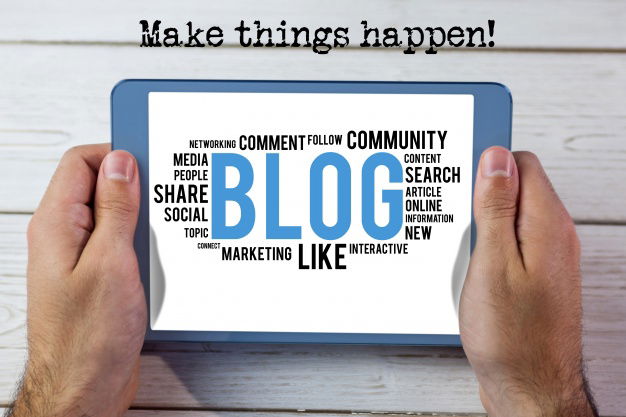 This is your time now. You can use it to add value to your reader and also to yourself indirectly. You can
Blog on any website that invites guest author.
If you own your own blog, write a week's experience article and publish that.
You can write a small ebook for your readers.
You can create quotes of your own that can become google searchable. For this, You can use an app like Yourquote for this.
Always prefer writing something that adds value to someone's life. Simply writing for the sake of SEO or blogging is a bad practice. Use this self quarantine for everyone that gets benefited.
Start A Podcast.
Starting a podcast is not rocket science. You just need to download an app and start recording for broadcasting. Follow these steps below to start.
Download an app from the play store called as anchor.
Create your Channel.
Enter all your details.
Do add your website if you own as the broadcaster allows you to spread your web link as well, to all broadcast websites.
Start your first podcast.
Edit the background music by choosing from the app itself.
Hit publish.
This way you can create a successful podcast that goes live on good places like google podcast, radiopublic, Spotify and much more.
So, starting a podcast on self quarantine is also a good option.
Create Your Freelance Opportunity offerings.
If you got a skill that you can offer as a service then you can leverage your talent to earn money online. You can register yourself as a freelancer on websites and create your service gigs to offer people and businesses.
In these days of self quarantine, you will get ample time and opportunity to do something for yourself. You can register on the website like
Upwork
pro blogger.
Freelancer.com
There is a huge list for it. Just signup to these places and you will start getting business client
Give a Start To Your Youtube Channel.
Guys, we are talking about being in self quarantine. It doesn't mean you have to do that just for one day. Try practicing it for at least a week.
So, a week for starting a new youtube channel is really a good idea.
How to do that? In one of my blog, I wrote how to grow your youtube channel in 2020
Identify your passion for which you can continuously create videos. Don't thin about DSLR etc. Just go with whatever tool you have to shoot videos.
Not having a mic is stopping you? Well, this is self quarantine week and the environment is already silent with no background noise at all. So use your earphones and you are done.
Create at least 10 short videos and edit them with video editors like Filmora.
Use apps like Quik and online tools like canva to design your social media graphics.
Now you are ready to blast your vidoes on youtube and share on social media.
This way, not only you start a new youtube channel but you will also start a new online business.
Share Some knowledgable tips on Tiktok. [ It works in 2020 ]
Yes, getting views on TikTok is super easy. Finding views on youtube is difficult as compared to TikTok.
The good thing about TikTok is you don't need high-end equipment. Just a one minute video and you are ready to reach people.
I recently created my Page on Tiktok for sharing knowledge and uploaded a few videos. Getting even 1 view on youtube is too difficult but Tiktok makes it easy to reach the audience.
I didn't upload many videos but still, if you go through my TikTok handle then the likes and views ratio is awesome.
I highly recommend that this self quarantine week, share knowledge with people on Tiktok. Tiktok algorithm knows how to spread the quality content.
Start your Tiktok Profile and enjoy this self quarantine week.
Conclusion
These are some normal solution. What I want to convey is to stay at home if its 1% also possible. Lock yourself to save others.
This is a wonderful opportunity to have time for yourself. Learn something new or spend time in which you are flexible for work as well as family.