Tools are very important part of digital journey. In this blog, we will identify how and which tools can transform your blogging journey without much hustle.
What is Blogging?
The blog often is a discussion on websites on the World Wide Web, including text materials in the informal diary-style records with statistics, graphs, images, and relatable information about the topic.
Blogging refers to self-published online writing, photography, composition, and other forms of media.
It started as an opportunity for people to compose journal-style sections. However, it has since been incorporated into websites for various business purposes.
The blog writing includes successive updates, informal or casual language, and opportunities for readers to engage and start a discussion.
What is a Blogging Tool?
A blogging tool is a software, application, or website that helps create blogs of different kinds and then apply changes in the blogs.
These tools are as necessary as the content is. There are a lot of blogging tools over the internet.
I shall discuss the following tools in today's article as these have been proven much effective after personal usage and on users' demand.
Prepostseo
Colorcinch
Edit pad
Paraphraser
Hubspot
Ahref
Canva
1. Prepostseo
This site have many free online SEO tools including Plagiarism checker and grammar checker.
Plagiarism Checker:
It is a free online tool used to check plagiarism online in a selected text or file. To check the plagiarism, go to Prepostseo.com and then select Plagiarism Checker.
After that, you have to copy the text and paste it into the text box present there. After that, you have to click the Check Plagiarism button to check whether there is any plagiarized work present in the text or the file or not.
You can also exclude the links and URL if you want to. Plus, the user can also select multiple language options. Here is how:
You can utilize the facilities by the simple and free online tool, but it also has a premium one that is even more useful, compatible, user friendly, and accurate.
2. Colorcinch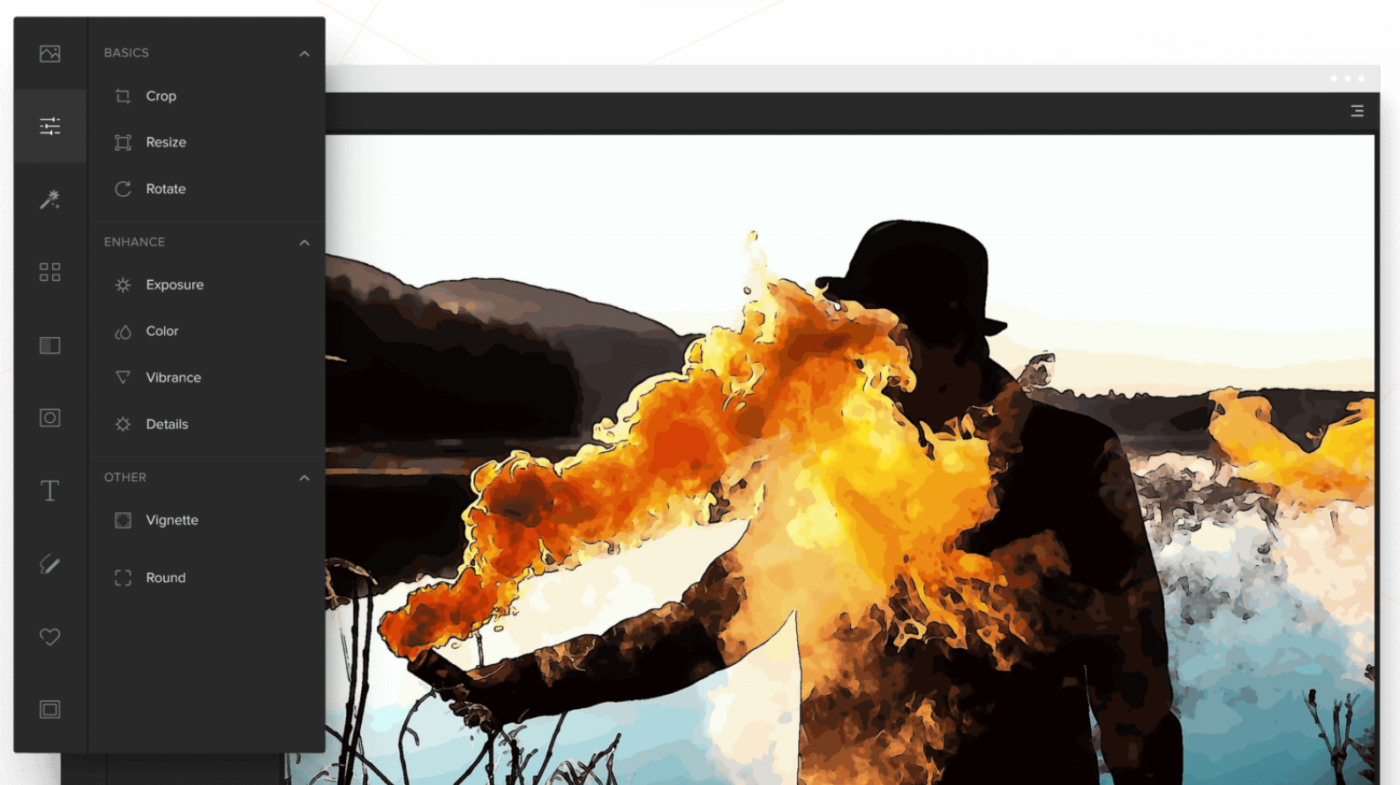 Colorcinch is an easy-to-use online photo editor that enables photographers and business owners to create beautiful designs and photo edits. 
The software grants users access to a vast library of graphics, stock photos and icons, and houses hundreds if not thousands of unique filters, effects and overlays.
Colorcinch also features a ton of must-have tools you can use to crop your social media photos, resize them, rotate, and add styling elements such as text, masks, borders, etc.
Thankfully, the platform is incredibly intuitive so you need not spend numerous hours on tutorials to be able to use the app. It's all as simple as drag and drop. So anyone can become a professional editor in under a few minutes.
If you're looking for a robust and feature-rich photo editor with a beautiful and easy-to-use interface, give Colorcinch a try – it's free and no registration required.
3. Edit Pad:
Editpad is a free online platform for bloggers, having the best tools for blogging.
This offers many tools, including Online Text Editor, Plagiarism Checker, Paraphrasing Tool, and many more. One of this platform's most valuable tools is the Online Text Editor.
Online Text Editor:
It is an online notepad for free to use with unlimited notes and without login. It is effortless, helpful, and compatible for users.
The user requires to click on either tab out of Create new and Upload a file. After clicking up the Create New, a text box will be shown to the user in which the user may create a new document. A lot of new options are also present there:
4. Paraphraser.io:
It is an online paraphraser used by bloggers, digital marketing experts, students and many other people to paraphrase and summarize work with much proficiently. It can be accessed directly from the internet.
It is online and free. It is very simple to use, even for a simple user with comparatively less knowledge of computers and this stuff.
It allows free paraphrasing but also paid membership plans with up to 3 different level plans. The premium tool enables a user not to do much work, but the tool itself does almost all the work for the user.
To use it, go to Paraphraser.io and paste the text in the given text box and then select the standard of paraphrasing, i.e., fluency, standard or creative.
Then click the Paraphrase Now button, and the paraphrased text will appear in the very next text box on the same page as follows:
5. Hubspot:
It is an online platform free to use for anyone concerned with blogging. It offers many tools and websites for blog post creation and ideas.
ü Title Generator:
Hubspot's title generator is a tool that helps confused users and allows them to start writing of their own by giving them key points, titles, and ideas for what they search for.
It does so by providing different text boxes (up to 5) that ought to be filled according to the need of the blogs so the website may suggest to the user some titles, keywords, and ideas about these topics.
After clicking on the Give me blog ideas, it will provide you different ideas about the topics the user has searched for.
6. Ahrefs:
Ahrefs furnishes us with distinct and all-around data that we need to make fundamental decisions. Moreover, it is fun and continually improving.
It is an online-based SEO website offering several procedures, products, and tools that can be used by business authorities, companies, and firms to enhance their creativity and to meet all the best possibilities and successes in their online work.
Since Ahrefs is a paid website, it is having the most utilities and user-friendly content.
Ahrefs provides the users with Backlink Checker, Keyword Generator, Keywords Explorer, and many more such tools online for free for everyone to use, compatibly, accurately, and efficiently.
It also helps users to grow their search traffic. Ahrefs is an all-in-one SEO toolset:
7. Canva:
Canva is a graphic design and picture editor platform used to make online social media designs and graphics, presentations, banners, brochures, flyers, documents, and other visual content.
To create any of your desired documents, the user must fill the text box with his required or desired information about the product he wants from the website. There are options like video creator, presentation creator, and many others.
It also offers many samples and portfolio examples to choose from and edit one of the user's favorites.
Creating a new design was never so easy before Canva!
After all this information, I will highly recommend true enthusiasm and devotion towards your business, blogs, videos, content, and hence, whatsoever.
Neither the tools are magical, nor can they replace human efforts and work. So, create everything of your own and then decorate and polish it with the help of these tools.